US Open Brass Band Championships
"America's Premier Brass Band Event"
November 5th, 2016

Watch for Registration Details Coming Soon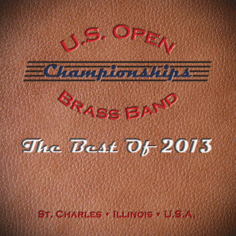 The best of the 2013 US Open CD is now available. Enjoy 18 tracks of the best of the 2013 US Open Championships, including all the award winners as well as the winning Buskers performance and much more.
Order yours now, still just $15.00 plus $2.00 shipping within the United States. Please contact us for Canadian and overseas shipping charges or quantities over 50.
Apply for Your Invitation
The U.S. Open aims to draw the finest brass bands from North America and around the world. If your band is interested in receiving an invitation to participate in the U.S. Open, please contact Clark Niermeyer at info@usopenbrass.org.